Perhaps the biggest and best indication that your company is doing something right is having a large volume of returning customers that recommend your product to others.
It means that they like you, and they're happy to spread their enthusiasm.
But it also increases the chances of acquiring more customers along the way—customers trust other customers.
As the saying goes: if something happens twice, it's a coincidence. Three times it's a trend.
Repeat referral patterns should be nurtured, but they can even be formed. If you do this by providing a financial incentive for referrals, it is simply known as a "refer-a-friend" scheme.
In the most fundamental sense, referral schemes are affiliate programs that allow other companies or individuals (usually only approved by you to send traffic to your site in return for a fee.
Before you get started
Before you start a potentially long and complicated route, it's worth thinking, what you can do with your current assets.
As a first point, take a step away from refer-a-friend or affiliate schemes to see what you can do with your current setup. Contacting customers through your social media platforms is a simple solution. Some people may only need a nudge in the right direction (rather than a commission) to refer their mates.
Why affiliate programs work so well?
People feel reassured by a third party endorsement in a way that is almost second-to-nothing. No matter how honest we want our business ads to be, everybody knows that a business can only ever say positive things about itself. So if you've managed to persuade someone else to do this—well, you've got to do something right. The testimony of a person gives credibility to many people.
Even the people referred to in this way, who are also likely to spend money with you. Birds of a feather flock together, and it is possible that your customers are related to people similar to them and that they are involved in similar things.
The importance of your business type
Subscription-based companies—television, broadband, our banks, etc. use many refer-a-friends, so the average benefit per new customer can be significant when people have to pay every month and when changing providers retake time.
So you need to do your research to understand the average value that each new customer brings to your market (and what this means for the introduction of these schemes). If you sell low-value goods that involve a high number of buyers, it is doubtful that the refer-a-friend scheme can yield enough value per referral to justify itself.
That's because refer-a-friend schemes prioritize the customer over the transaction and typically pay a lump sum of money as a reward. This means that they are ideal for the types of businesses mentioned above, where each customer is worth a lot.
If you are a reseller and sell a commodity (like a stationary one), offering those who refer to you a small percentage of each sale would be more feasible than the lump-sums typically used in refer-a-friend schemes (because the value of the transaction per customer is tiny, and what you need is the number of customers rather than 'quality' (per se).
This means that a conventional affiliate scheme could work better for you. They (at their best) send a high amount of traffic, and the affiliate earns per sale, so you'll never lose money on a transaction if it's set up correctly, and the affiliates will know that their success is dependent on completed transactions. In the next section, let's look at ways to incorporate both systems in more detail.
Referral program
In fact, you're not only comparing your friend to your affiliate marketing. You equate that to how else you could spend the money on other networks. Refer-a-friend advantages vs. more traditional marketing forms (e.g., Pay Per Click) include:
Usually, you pay only if customers do business – no wasted money on dead leads.
Trust – as we have said, the endorsement is essential.
If you're not sure if this strategy will work for you, here are a few ways you can try it out.
Super Easy Choice
If you're hoping to test the waters and have a few friends in mind who are a good match (or maybe your sales aren't actually processed online—people are coming to your store to trade), this 'home-made' style approach may work for you.
Get in contact with those you think will be interested, and provide them with a code to apply their referrals to you and agree with the commission they would receive in advance. Be clear that it's their responsibility to make sure that every new customer needs to give you the code when they buy it to receive their fee.
More complex options
Assuming your friends choose to connect to their site (rather than deliberately handing out a social or word of mouth code), you can simply link them to their own particular landing page on your site.
Transactions performed on this page will recognize those that come from your mates. You can create secret pages in most web builder systems. There are a variety of ways to do this on WordPress, for example. Build one hidden page (which doesn't appear in Google results and isn't accessible from your site) per friend to prevent confusion regarding where transactions came from.
Affiliate systems
As we have stated, affiliate schemes appear to be heavier duty systems designed to automatically process vast volumes of orders from partner sites (who may or may not actually use your services themselves).
Often, affiliates will select you because they believe that your service or product is complimentary or adds something they don't do. A TV business could be a subsidiary of a wall mounting company—a chance for them to make more out of a service they don't provide directly.
There are many ways you can handle the launch of an affiliate program. It is worth remembering from the outset that a substantial expenditure of both time and resources will be needed to do this on a large scale.
Big-time Affiliate Sites
At Namecheap, we used to run our affiliate program internally but decided (for some of the reasons outlined above) that using external affiliate networks would be more resourceful.
Big affiliate networks are tailored to manage large-scale affiliate programs. One of their main draws is their pools of potential affiliates for you—people who are actively looking to participate in new affiliate programs.
These systems appear to be more costly than the plugin equivalents we reviewed above. They usually require a monthly fee and occasionally commission per sale. What you get with them is a degree of complexity and automation that most plugins can't replicate.
SAAS Programs
If you can handle your own internal affiliate contacts (either using a bespoke system or one such as the WordPress systems mentioned above the Software as a Service (SAAS) platform mostly offers to monitor solutions and occasionally paying out. Basically, they're taking on the affiliate management pieces that seem to be the most tricky while leaving the rest to you. They cost less than complete services for this purpose.
One of the best SAAS affiliate marketing software is Scaleo. Check it out!
Full Affiliate Network
These networks are costly but always worth it. Providers such as CJ, Tradedoubler, Awin, and ShareASale are some of the most popular affiliate networks.
They take care of everything from account management to link-tracking and payouts. But let's get to the bottom of it—the key thing you get with the full affiliate network is a pool of affiliates searching for stuff to support. This ensures that people can discover your site organically and then ask to become an affiliate. You should test them, accept them, and administer their own payments, and the system will do the rest.
You need to track stuff and contact your clients from time to time to remind them of your presence.
The upside:
Advanced monitoring, account management, and payments.
Affiliate pools of future clients.
The downside:
Price – it may be a term, but it's a big one. These devices can be very costly from the outside. You can notice various pricing models that are divided between the percentage commission and the monthly fee. Some of these are better when you start but get more costly when you grow, or vice versa—but essentially, you're going to have to choose carefully (and pay monthly).
There are no assurances – not all of the affiliates produce revenue. A high percentage simply doesn't work out, so you could end up out of pocket if your program isn't popular with active affiliates.
Conclusion: what's the best affiliate program choice for you?
There is no hard-and-fast rule on which route to take. Fast tricks to help your friends refer people might be the best choice if you have a limited amount of time and money to spend and if you're not too tech-savvy when it comes to sites.
If you have a big site that you think will do well on a fully-fledged network, you don't need to be as tech-savvy, but you're going to pay (and hopefully earn) more.
The best advice is to adopt—create your own strategy that works for you and don't over-invest until you try to see how it works. Test the water to try it more clearly before you get in for a swim.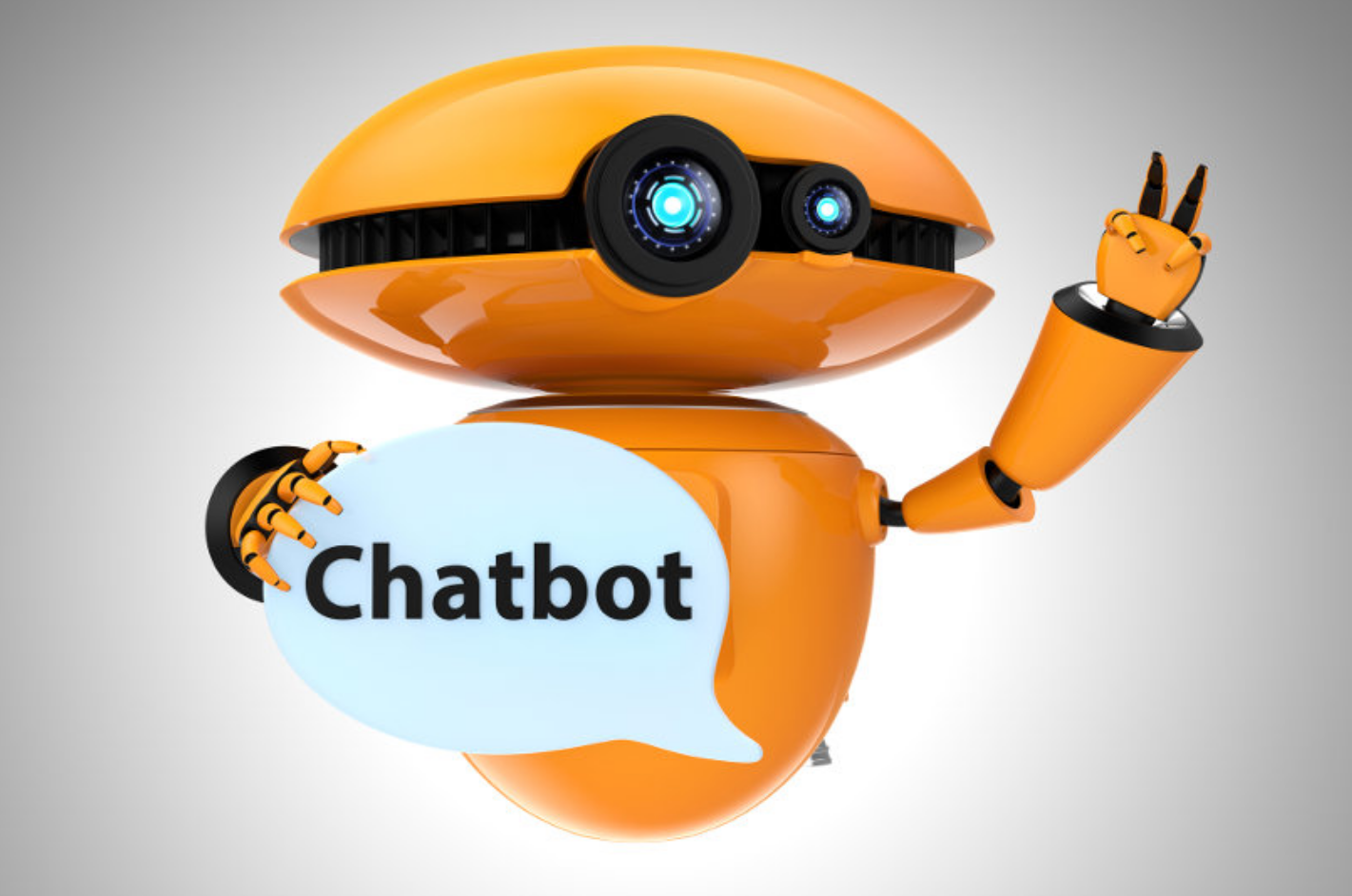 The conversational AI market is booming, with predicted growth from $ 4.8 billion to 13.9 billion over the next 5 years.
Gartner's research shows that by 2021 no less than 15% of customer service interactions will take place via AI. In 2022 this will already rise to 70%! Does this mean that human factors are subordinate to new technology and AI?
Certainly not!
With input from AI experts Hans van Dam and Christine Liebrecht, I explain 3 trends that illustrate why a successful conversational application (now) mainly has to do with human factors.
Just this
COVID-19 affects us all, from consumers to organizations. This context does not lead to new trends, but it does lead to accelerated digitization and digital transformation.
Simultaneously, convenience and reliability are more than ever crucial customer conditions for success, and the need for accessible, fast, and personal experiences with organizations is continuously increasing (PDF).
Trend 1. Digital where possible, people where necessary
The use of chatbots or voice assistants in the coming years is not about making as many experiences conversational as possible but about a synchronized offer of digital support and human contact. More than ever, bots will take over simple interactions or processes, both bot-only and in conjunction with human service experts. The choice for the best approach is increasingly being made based on data, vision, and customer feedback.
Practice shows that organizations are increasingly learning where and when a conversational approach works well. Not every use case requires a warm chatbot dialogue. Sometimes other channels, such as my environment or (web) content, offer a better customer question solution. Take an example of pricing. This can be seen much faster via a web page than via a chatbot.
Bots provide insight for a 360-degree customer view.
Besides, we increasingly see a role for bots 'behind the scenes'. In particular, because of the data and insights that arise from contact with the customer.
A conversation through a hybrid approach of people and chatbot provides insights for organizations to sharpen their 360-degree customer view. It teaches organizations better how the total journey of the customer goes and what their needs are.
These insights are used to continuously improve how you communicate with customers.
Trend 2. Next level collisions are increasingly part of business processes
One of the conversational trends I wrote about last year was about the broad application of bots within business processes. The main application of chatbots is (still) relatively simple: getting an answer.
Where, when, and how the path to that answer takes place is continually evolving. After all, bots are available 24/7, suitable for any contact channel, and are increasingly intertwined with a wide range of (internal) systems through technical integrations.
Today, more and more top companies are integrating bots intending to optimize various business processes.
Conversational is, therefore, increasingly becoming a means of smoothly handling information provision, transactions, or changes.
More transactional functionalities
H. van Dam, CEO of Conversation Design Institute, also sees this: "We are moving to level 3 AI assistants . These are better integrated with the backend and get more transactional functionalities.
In this way, companies will actually unlock value and investments in conversational AI will increase. For voice, there is a lot of focus on conversational commerce, such as in the US, where work is being done on handovers from TV to Amazon Alexa for viewing and buying products directly."
The development of smart bots is also becoming increasingly accessible, including for SMEs. More and more development platforms offer no-code or low-code options to get started with bots cost-effectively. These are intended to perform several simple tasks. However, there is also the danger of customer frustration if the bots' experience is not set up from a customer perspective.
Trend 3. Successful use of bots is increasing
Will bots be used more effectively and efficiently shortly? "The successful use of bots will increase, but only if it is properly tailored to the experience of customers and employees," says Christine Liebrecht, assistant professor of communication and information sciences at Tilburg University.
She is researching the responsible use of AI with a consortium of researchers and partners from the business world. "The need for more personal customer contact is increasing, also due to the use of conversational AI.
That is not entirely without conditions. For example, good recognition by chatbots is important, privacy must be handled adequately and support among employees is crucial." This research will be further elaborated on in 2021 with live field tests.
Organizations know better what works and what doesn't. Within Gartner's hype cycle, chatbots are about the peak of inflated expectations. However, it is still too early to say that 2021 will really be the year of bots.
Developments of voice bots
Voice assistants are not yet breaking through in the Netherlands. Only 2.8% of the organizations surveyed currently use voice assistants. Still, voice bots are in full development. Franko Blox, an IT Business Analyst at Rabobank, closely follows the developments around voice and shares the following groundbreaking developments:
With 'App actions', the Google Assistant can easily perform actions in all kinds of apps that you have installed.
The experience with your smart speaker will be smoother. Google comes with chit chat and Amazon with natural turn-taking conversation. You can then keep talking up and down with your smart speaker, just like in a real conversation. You can even read "those!" while Alexa associates the reference with the point that was currently being read.
Whether it's relatively simple bots or advanced bots with numerous integrations, the customer experience determines success. One thing is for sure, technological innovations will also open doors for bots in 2021. In this way, they gradually become a part of our daily life.
How conversational is your organization at the moment? And what's on the roll in 2021?
Free affiliate tracking software is gaining enormous popularity recently. Many marketers come to this blog looking for "free affiliate tracking software." There are many free affiliate tracking (either free or just cheap) scripts that retailers can install on their hosting server to get an affiliate program running. Here's just a small list of free affiliate tracking software and free affiliate marketing platforms:
Moreover, some e-commerce vendors provide free affiliate program (or free referral program) plug-ins.
Many affiliate programs are run in-house: on self or web-hosted (or internally-developed) affiliate software. eBay and Amazon run their referral affiliate programs in-house and based on their own internally-developed software. While more substantial brands can manage to build their own affiliate tracking platforms, most of us, regular affiliate marketers, would be looking for a platform or package to purchase and get going. With these merchants in mind, I have decided to put together a list of referral software options to consider. The below lists is 100% endorsement-free, and is arranged solely in alphabetical order:
Shopping platforms and shopping carts with affiliate program support options:
If I have missed an option that should be included above, please post about it below, and I will add it to the appropriate list.
Lastly, several affiliate and CPA networks charge merchants no setup fee for joining them. These are:
I would advise, however, affiliate program managers and retailers not to start using anything that is marketed as a "free affiliate tracking software". I have never tried any of the above (this post isn't endorsement). One of my favorite sayings by Benjamin Franklin:
"The bitterness of poor quality remains long after the sweetness of low price is forgotten."
Free Affiliate Tracking Software: Develop Your Online Business Profit
Are you searching for free internet marketing affiliate software? The affiliate script is just what you need. Read on for more information. The online platform offered an avenue for many small businesses to succeed. Several applications can be used to boost online marketing strategies. Free affiliate software is one such program that you can use to market your goods and websites online. It is highly scalable and customizable; it enables content editing on sales web pages.
How is the free affiliate tracking software working?
The affiliate script is simply an affiliate marketing software. Its functionality, unlike that of a ready-to-go script, is focused on performance.
It includes rewarding affiliates with visitor commissions brought into the network. It's a very simple way to make any money from your web users.
The output of the free affiliate software shall be determined on the following basis:
• Cost per click;
• Costs per lead
• Expense of purchase
Why do you need affiliate tracking software?
As a company owner or potential investor, you would have to participate in certain marketing campaigns if your goods or website are to attract high-quality traffic. That's where the free affiliate software comes in handy.
It's perfect for startups and entrepreneurs looking to kick-start their online marketing efforts for a few bucks. It lets the products or services reach out to more potential clients, thanks to the many high-quality contacts and business marketing strategies that come with the affiliate script. If you want to expand your online business, the free affiliate tracking software will serve you well. With it, you're sure to sit back and watch profits trickle all day, every day.
Why the software of the free affiliate?
Some websites have tried to compare the efficiency of ready-to-go scripts and custom scripts. Evidence suggests that the easy use of ready-to-go scripts comes with a variety of flip sides. As such, they're not meeting any of the consumer niche criteria. Besides, they are not quite flexible to suit current marketing needs.
Free affiliate software is highly customizable. With it, you can simply add and remove features to your sales web pages and dramatically boost sales.
It's also scalable to cover a lot of products. If you're looking to add more features to your site and brand, the affiliate script is the way to go. This free affiliate software has no restrictions on what you want to do to boost your web pages to generate further sales.
If you want to start your app or build web pages nicely to draw more users, don't worry about it. Free affiliate software lets you create your sales web pages from the ground up in no time at all. You don't need a lot of money on this site, but you get a lot more.
Without a doubt, the standard is top-notch. This software provides world-class quality at a very affordable price.
If you're planning to set up your affiliate network, the affiliate script comes with high-level back-end systems with built-in requirements that will help you launch your dream project.
Hope you have found this list of free affiliate tracking software useful.
iAmAttila wrote a really detailed step by step tutorial on how to setup and configure the RedTrack affiliate marketing tracker. If you are running into issues with the latest IOS14 update on Facebook Ads, using a tracker like RedTrack will help you continue to track your events and conversions. Be sure to read iAmAttila's tutorial on RedTrack to learn how to set it up, launch your campaigns and track all the granular data.