Selling on Amazon entails time composing your listings, thinking of product titles, and writing product descriptions that give an ample amount of information to your shoppers. Moreover, you'll spend time optimizing and testing all of these out to see if they give your sales a boost.
This whole process can be difficult, especially for new sellers. But don't worry! I'm an eCommerce veteran and with this article I'll be sharing how I promote my business on Amazon. Are you ready to stand out?
How do I promote my business on Amazon?
The biggest tip is to learn from experience–other people's experiences, I mean. I immerse myself by reading various resources and consult sellers who've made it on Amazon, and they always say the same thing: think outside the box. By focusing on what's outside Amazon you have the potential to reach more shoppers and build your brand's name, hopefully earning you more profit on the platform. Below are some strategies that I've applied to my own business.
1 – Build and launch your website
When I first started, I kept looking for the best ways to promote my business on Amazon as it was my primary platform, but one of the first things that I learned was to build and launch a website. Aside from uploading your listings on Amazon, putting them on your very own website helps you build trust and sets your brand apart from the rest.
Other benefits of building a website include the opportunity to showcase your branding and more avenues to lead shoppers to your Amazon pages. With your own space on the internet, people can easily research your brand and know its history. It will also give buyers the chance to give you feedback and to read reviews outside of Amazon.
2 – Utilize social media to sell your products
Another step in eCommerce optimization is to utilize social media to sell your products. This is a method that I highly recommend, especially when I promote my business on Amazon.
One of the greatest things about social media is that it revolutionizes the way we shop. Products on Twitter or Instagram are accessible to the average person and are now just a click away. You don't even have to wait too long to get your products, and you can receive them the next day or with Amazon same-day delivery.
Building social media accounts for your business is always a great move. It helps your business grow and reach more shoppers since most people spend a lot of their time on social media. For more engagement through regular and curated posts, create a content calendar to follow. This will help transform you into an authority in your niche.
For example:
If you sell clothes on Amazon, you could post content showcasing your products or even of people who have bought your products and shared this on their social profiles. This is a huge plus, as when you draw attention to your customers they will oftentimes engage with you through comments or even send you a message with their inquiries.
Consistently posting on your social profiles tells consumers what to look out for in your Amazon store. With social media, you also have the opportunity to bring in influencers or celebrities to help you promote your high-profit products. A popular way to do this is by giving these influencers an affiliate link that will give their followers a discount when purchasing from your store.
It might sound inconsequential but the popularity of influencer marketing continues to soar, especially for small businesses who sell mainly to millennials and the Gen Z market. Did you know that 86% of women visit businesses' social profiles before buying something? Therefore, finding the right influencers for your business can boost your visibility and sales.
3. Ask your shoppers for reviews through email newsletters
How do you feel about getting emails?
Regardless of your feelings, email marketing is considered one of the most powerful ways to market digitally. With a database of your customers' email addresses, you have a direct line of communication with your buyers. You can use this to send out discounts, sales, promotions, and more. In turn, this can boost your ranking on Amazon search results and build trust among shoppers who are new to your shop.
Are you aware that around 67.7% of the reviews seen online influence people's purchasing decisions? Moreover, nearly 84% of shoppers say they trust online reviews and feedback more than their friends' recommendations. Getting reviews is more accessible when you can send out newsletters encouraging shoppers to share their experiences on your listings or product pages.
When you send email newsletters to your shoppers about giving their reviews, remember to follow Amazon's policy. Don't provide incentives but give the best treatment that you can to your customers and eventually you'll receive favorable feedback.
4 – Persuade shoppers by writing unique and robust product descriptions
Like reminding your customers about putting their feedback on your product pages, writing unique and robust product descriptions piques curiosity. This is all a part of delivering the best service and products to your customers.
Note that Amazon may interpret that your listings are inaccurate and contain misleading information, and negative reviews affect how your product pages rank on search results. Remember to be as straightforward as you can with your product titles and descriptions.
Studying how you can write effective content for search engines such as Google and Amazon plays a vital role in promoting your business. Refrain from copying and pasting the descriptions you see on the manufacturer's website. The best that you can do is to read it through and interpret it in your own words. Include details such as dimensions, weight, specifications, and even things like how it smells–if it applies to your product.
In other words, the more detailed (yet original) your descriptions are, the better they perform on search engines.
5 – Make use of sponsored listings
There are instances where you might feel impatient about the performance of your listings or even of your store in general. That's completely normal as you've invested a lot of time, effort, and money, and you're undoubtedly eager to receive some returns.
A way to do that is to pay to promote your listings on Amazon. Sponsored Products appear on the upper right side of the search results page. When you bid on relevant keywords, shoppers will see your products especially if they search for related items.
Another major advantage of Amazon advertising is pay-per-click (PPC) advertising which means you pay for every click that your ad gets on Amazon. Nowadays, more and more shoppers search directly on Amazon, especially if they plan on buying a product, making these solutions effective and cost-efficient. You need to have an Amazon PPC Management.
New business owners often worry about marketing costs and how they can fit into your budget. To save your resources and maximize benefits, tools like KeywordTool.io are at your disposal when you're searching for relevant keywords.
6 – Optimize for search engines and sell more on Amazon
Aside from the instances where you drive traffic to your store from external sources such as blogs, other websites, or even social media posts, you need to prepare and optimize your Amazon listings too.
Getting traffic from external sources such as Google can lead buyers to find the same item on Amazon.
For example:
A shopper plans to buy a plush toy she saw on a social media platform. Initially, she'll think of doing a quick Google search by describing what she saw. It could be an "aubergine plush toy," and she'll conduct a search on Google which will show product listings related to it. So, if your listings are optimized with the keywords "aubergine plush toy," then your product/s will show up on Google's results page.
To make things easier for you, try using a tool like Google AdWords to find trending keywords. Don't forget to insert the most relevant of these to help your products rank higher in search engine results. Insert these keywords in your product titles, descriptions, features, and even benefits. Check this Amazon SEO guide.
7 – Find a competitive price
To outsmart your competitors who sell similar products, observe how they price their products and use it to your advantage to attract more shoppers.
Winning the sale means going head-to-head with your competitors. Make sure that you price your products competitively to convince your buyers to choose your products and your store versus others.
8 – Observe your competitors and conduct an analysis
With Amazon's ever-changing algorithm, the competition constantly gets tougher as well. Therefore, you need to stay ahead and observe how your competitors write their listings or even how they choose their keywords.
Here are some points to consider:
Check how their images are composed
Notice how they phrase their product titles and descriptions
Observe how they respond to the Questions & Answers on their product pages

Keep an eye out for descriptions competitors are missing such as dimensions, weight, shipping options, packaging options, and delivery options
9. Offer shipping options
Providing different shipping options entices shoppers to buy from your shop. Take note of your packaging as well: packaging is the step that gets you closer to your market. Moreover, when your customers receive a parcel that looks dilapidated, they will probably feel frustrated and disappointed by your logistics.
In order to attract more customers, try following these tips:
Choose a courier that provides you with the right information such as tracking details, details on the process upon pick up from your headquarters, and updates until delivery to your customers.
Try utilizing Fulfillment by Amazon—with FBA, Amazon handles everything on shipping, packaging, and logistics, and accepts the responsibility as well. However, remember that by choosing this option, your customers will see the Amazon branding upon receiving their orders and that may affect how they remember your brand and business.
Use browser extensions to help you improve your workflow—try using Amazon Magneto 2 Integration.
10 – Try Lightning Deals
Aside from paid advertising, another option for you to try is offering Lightning Deals on Amazon to promote your listings. This is one of the best strategies that I used to promote my business on Amazon.
Proven to be one of the fastest ways to increase your sales, Lightning Deals also raise brand awareness for your business. When your customers see your deals, they will hopefully be able to retain bits of information about your brand. Sooner or later, you'll find them re-ordering from your store.
Remember that Lightning Deals run for about 4 to 12 hours, and you may only run them once every 7 days.
Final thoughts
Promoting my business on Amazon is a constantly tough task. There's a lot of competition everywhere, and it teaches me to always be mindful and attentive to my competitors. It also reminds me of the importance of thinking outside the box when it comes to creating strategies.
Selling on Amazon consists of different factors such as external traffic brought by other websites or even from social media posts. Aside from that, different steps need to be taken care of when you sell on this eCommerce platform. It may be difficult, but persevere enough and it will be rewarding too.
I hope that these 10 tips will help you achieve the results you're looking for. Just remember to implement these consistently in your business and don't box yourself in when it comes to your strategies. Remain creative and innovative, and see just how far you'll go!
Author's bio
Jayce is the managing director of Seller Interactive, an Amazon marketing agency dedicated towards helping brands grow on Amazon. His content marketing expertise has led him to work with brands such as Toyota and GoDaddy, producing content that reached over 20M views in a month. He is on a journey to help D2C brands scale their business on Amazon.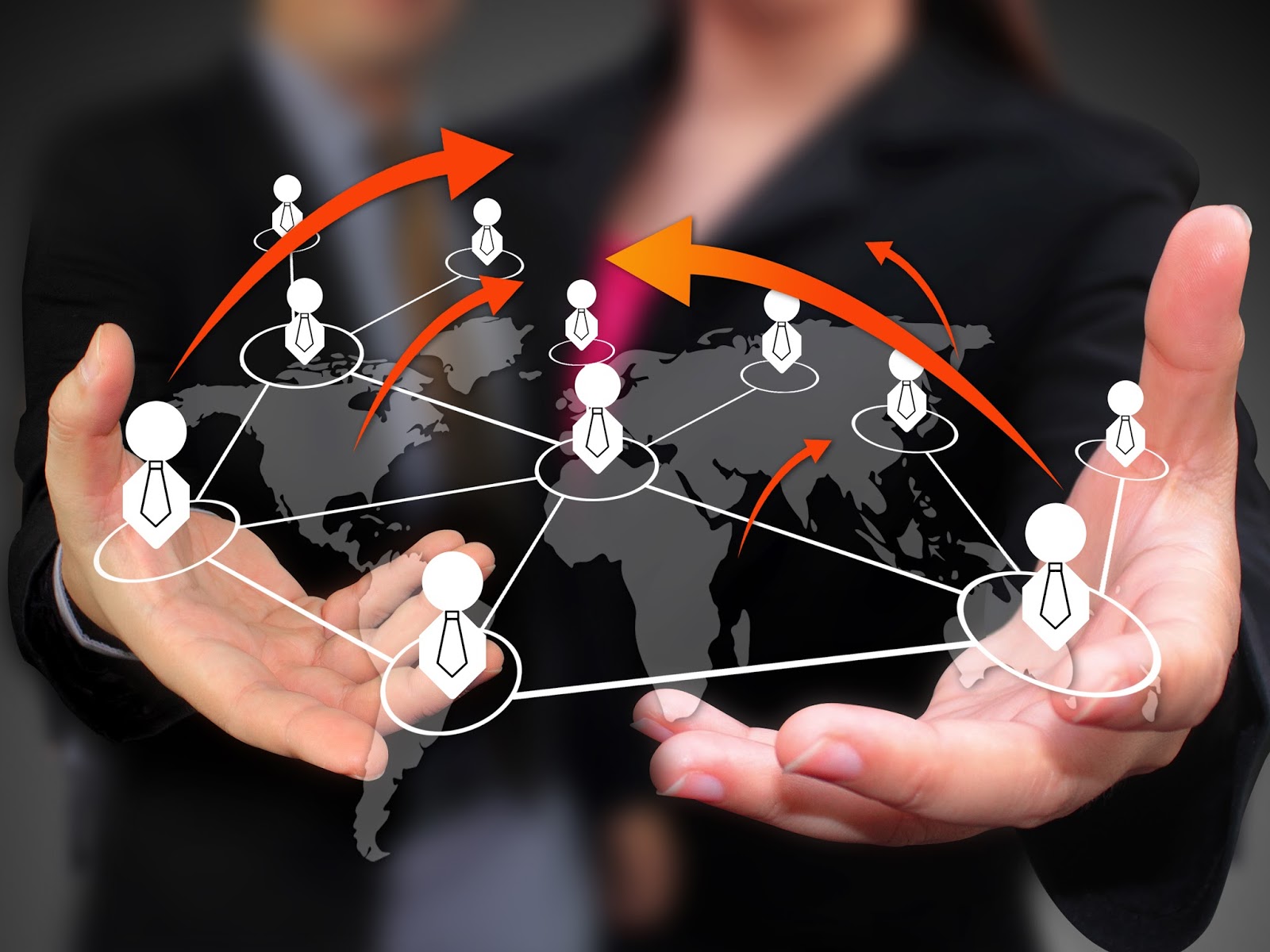 It is ancient — it can practically be traced back to the beginning of e-commerce over a hundred years ago.
Even though old school affiliate programs are not as popular for most web marketers as they used to be, they are still popular because they always give small-scale, solo internet entrepreneurs various benefits. Of course, it's a potent business model for affiliate tracking software and those who don't have much experience doing business online. Without a doubt, several successful online business owners begin their business online by using affiliate marketing.
When it comes to affiliate marketing, there are so many advantages that make it so successful as an online business model. Some of the benefits are mentioned below:
With affiliate marketing, you don't need much startup capital to develop your online business.
This rule is for the product makers, who do not need to rent or purchase warehouses to store them. No need to invest in your stock in that it does not sell or doubt whether you will be able to sell.
You don't have to currently process orders or mail goods or manage refunds, phone calls, or anything on the customer service side because you have ZERO Hassles!
Easy to get marketable affiliate marketing packages that allow you to concentrate on marketing, sales and make generous profits. It's excellent for starting. Realizing the money-making potential only grows with additional skills, expert developers remain in this game as long as there is money to be created.
So what affiliate marketing means in layman's words.
Gets you into affiliate marketing.
From the viewpoint of an affiliate marketer, affiliate marketing is a straightforward model.
You use a third party's product in forums or social media articles, or you have a product listed on your website, or if you use email marketing lists, you might advertise that company's products.
When a consumer (customer) clicks on a connection to order a product, they are immediately taken to the product's retailer's (associate partner) shopping cart to complete the purchase.
You are given the connection to the affiliate partner and are tracked so that you get credit for every article purchased through your affiliate partner.
If the prospect buys, you get a share of the sale, around 5% or so, but you may get more if the person is really wealthy. In high-ticket sales (some of which can be as high as 100% commission), the customer is typically being taken to a later step where a higher-ticket item is pitched to him or her. They could be using you to get you to generate leads, basically.
Only a percentage of a sale hardly sounds like a way to make big money, but when you can make hundreds of sales a week to new buyers from a single product or sell one big-ticket item every once and a while, it easily adds up into a decent income. It's particularly nice when you look at the low amount of operating costs that your startup company has.
Where business owners want to thrive in their online companies, they need to take time to learn affiliate marketing. But this is not something that is going to happen immediately. It needs lots of consistent work, particularly when you're just starting out. In the future, you might make money by selling electronic cigarettes.
A Formula to Start a Successful Affiliate Marketing Company.
One of the main factors to the success of affiliate marketing ends up being picked out the best items to promote. It may include digital information products, memberships, physical products, web services… there are essentially many businesses that have the use of this model. When promoting goods to your target market, you might be promoting one or even more of these various types of products as an affiliate.
As well as the target audiences, the groups you concentrate on will most likely be in the categories these consumers are already in.
Why battle when you can use the built-in success of existing goods that consumers are familiar with. The neat thing about this is you can also run an affiliate marketing software company in an industry you have a personal interest in. You can combine your passion with your income.
Here are some suggestions for ways you can do your market research.
Make sure to pay attention to Facebook and Twitter for news updates on what niches or styles of items are in high demand.
What are the most popular electronic cigarette items on sites like Amazon and eBay?
What are people talking about, and what is on the news?
This is why the more hype a commodity or niche has, the better for you. A successful product would mean more earnings.
Some of the common niches right now are apps like Tinder, yoga, natural health, gluten-free, organic, supplements, financial and investment advice, dating, online video games, and more.
Another thing that advertisers really have to bear in mind is that the common markets and have a lot of competition are the same ones that are where everyone else is, so they are the ones you want to concentrate on because that's where the money is.
We are looking for affiliate partners.
Many partner plans out there cover just about every product or service imaginable even though not all e-cigs are produced equal. You want to enter a trustworthy program with a strong reputation and the opportunity to work well with its partners, paying them the right amount of their commissions on time.
If you think there is a network that has the potential to be added to the best affiliate marketing tools, you may try a simple Google search or forum search. You can take a look at those first.
We have some fantastic E-cigarette affiliate partners with a decent reputation.
Clickbank.com is a website operated by Interactive, downloadable knowledge items.
Buy.com (formerly known as Rakuten.com) is a major online retailer that sells everything from electronics to food.
Amazon.com — you've shopped with us there. Think of what the product line the company provides. After payment, you can become an affiliate of the Amazon Associates program.
CJ has insisted with some of the world's most well-known brands in the promotion of its products.
Marketing Your Affiliate Marketing Goods Carefully.
One of the great ways you can use social media is to get the word out about your business.
Everyone in society uses the internet to conduct social business these days. In addition to posting funny cat videos, they are sharing accounts of current events. When on the market, many people are in the mood to shop, particularly if an enticing offer comes across their feed.
Even website search engine optimization is free! Although it might not seem easy at first, it is actually very straightforward. In essence, you can blog about a subject in a way that anyone looking for information relevant to the same topic may find interesting and then add these blog posts back to your Google Notifications or blogroll or something else you use to keep posted on what's going on in your niche.
You update on social media at least a few times a week. When search engines find your content (articles) over time, search engines place your website (blog/forum) higher in search engine rankings, which rewards you with more subscribers/followers. Getting higher in the page one search results would carry more traffic to your blog, as well as vice versa.
Check the emails in your inbox right now. No doubt there are at least a few emails you get from retailers or other companies with items you're interested in. This is a marketing campaign. It's a perfect tool for affiliate marketers, who make great money. Basically, you ask visitors to your website to provide their email address to send them related content you want to send. When you deliver these promotional items with a tweet, a majority of people can read them.
Email is a mechanism where you can speak with your actual customers. You want to give out your customers a mix of valuable information relevant to your niche, perhaps an email newsletter, as well as marketing messages, like a sales email, inviting them to purchase a product on offer. By sharing your information, you will disclose to a prospective customer that you are a trustworthy and dependable person, leading to a potential sale.
It is always better to start with and then top off your marketing efforts with the paid ads. You want to be sure to pick a niche or niche category that has already shown it can please the buyers and has already shown that it is possible to create a sustainable livelihood due to a proven sales funnel. That way, when you spend the money on a paid ad, which can cost hundreds and thousands of dollars, you'll see a good return on investment.
Another best practice: start small with paid advertising. Check your copy again. But if you have an approach that works or a framework that works, and you know your affiliate marketing strategies are in place, now you can focus on carrying out a big paid campaign for your affiliate marketing company.
Step one: Begin promoting your affiliate program to attract customers.
First, you have the overall structure of a successful affiliate marketing company, as well as a step-by-step guide to the process of getting started.
It might seem something very different. It takes a lot of work to do it, but the effort pays off in the end. Do 15 minutes of tasks related to starting your company per day. It is not relevant how many hours of work you do in one sitting. As you work at your company, you'll gradually be able to launch it.