Much has changed since the outbreak of the Coronavirus. B2B online affiliate marketing also needs to rethink its strategy. As absurd as it may seem, now it's B2B companies' time to focus even more on their affiliate marketing strategies.
And change them.
Because now it is particularly important to be prepared not only during the crisis but also for the time afterward. We asked seven of our departments what can be done now.
B2B companies have to change their affiliate marketing strategies
A lot can be achieved with B2B online marketing even in a crisis
Ideal for this: Measures from lead generation to content optimization
Newly conceived online affiliate marketing measures now offer the potential for B2Bs
Use lead generation strategically now.
Lead generation is even more important in times of economic downturn. Anyone who now reduces affiliate marketing costs and thus loses leads risks a leak in the so-called sales funnel during economic recovery and upswing.
Demand is currently (temporarily) decreasing in various B2B sectors. However, it is postponed to a later date. And then it is important to have enough leads for sales.
Even after the crisis, companies should be present in the minds of buyers, influencers, and decision-makers.
Lead generation is one of the most important measures for B2B companies and is considered a decisive metric. But it's not just about gaining contact details from potential corporate customers.
Typically b2b buyers ask potential suppliers to…
Establishing and maintaining new customers is just as important.
Reminder advertising for brand maintenance and lead generation is, therefore, the order of the day. Used strategically, lead generation via various online channels has a short, medium, and long-term effect. The following measures are particularly suitable for this: Search engine optimization (SEO), Google Ads (SEA), social media, website optimization, email marketing, and content optimization.
Be found with SEO despite the crisis.
Inevitably, life is currently almost exclusively online. This applies to private life, but also to everyday work. Customers and interests also move on online channels in the B2B sector. To be found quickly and easily via search engines is currently indispensable. Now is the best time to look at and optimize previous SEO measures.
The website should be optimized for search engines, both technically and in terms of content. Because such SEO measures largely determine the ranking on the results pages. This is the only way to move into the focus of users and to assert oneself against competitors.
More and more users will get used to this digital restructuring, albeit by necessity. Presumably, the use of online channels will continue to increase even after the crisis. Many dealers and companies also recognize this. Therefore, you should act now and use this crisis as an opportunity not to lose your digital connection in the post-Corona period.
Google Ads ensure visibility.
Reduced budgets also affect Google Ads' actions. In the PPC channels, it is clearly obvious what to do first: Lower the budget and wait until the corona issue levels off. What sounds sensible at first has no lasting effect. Simply reducing the budget will not produce long-term positive results. It makes more sense to readjust the Google Ads strategy.
The focus is now even more than usual on the visibility of your company. Because it is especially important in times of crisis for customers to know that a company is available to them.
This can be achieved with simple adjustments to Google Ads. For example, with a redesigned banner in the display network or a reformulated ad text in the search network. For example, formulations like these are helpful: "Despite working from home, we are always available for you" or "We are there for you even in difficult times." This creates trust and security, informs, and promotes a positive corporate image.
Social media acts as a direct line to the target group.
The Corona crisis is helping social media channels, in particular, to soar to new heights. In times of exit restrictions and home offices, social media is ideal for the outside world. Are there also suitable opportunities and possibilities for B2B companies?
The answer is: absolutely. Because of companies, there are employees and potential customers who are now more often and longer on social platforms. Right now, these can be achieved particularly well through targeted social media affiliate marketing.
The demand in some B2B sectors is declining. Still, those who show presence on social networks in crisis times will be remembered by existing and potential customers. You should definitely go into current events: How is your company dealing with the crisis? How do you master current challenges? By showing that you are there for your customers, you present yourself as a reliable business partner.
Therefore, social media marketing is an ideal instrument for retaining existing customers and winning new ones for you, especially in times of crisis.
Optimized websites as a guarantee for better user guidance
The flagship for your company is your website or landing page. The website is indispensable for anyone who wants to provide their customers with current and relevant information. Communicate important information there, such as the availability of goods or delivery times. A FAQ area that is appropriate to the situation can now also be useful.
In order to be able to contact you as a customer quickly, if necessary, you should make sure that he also has the opportunity to do so. This does not only apply to the establishment of contact, but to all information and offers that you make available online. Make sure that the user and, therefore, your customer can get the information they want quickly and easily.
Check whether the available options for contacting you are practicable and sufficient. At the moment, it makes sense to adapt existing contact offers to the situation and e.g., B. to enable the integration of live chats. As part of an optimal usability and user experience, the target group and their changing requirements and needs should always be considered.
Effective crisis communication with mailings
Communication is one of the most important factors in times of crisis. It can be used very effectively in email marketing. Many B2Bs are currently reducing budgets and pausing projects. The dialogue with customers, partners, and employees should, however, continue. This works very easily, for example, with a newsletter.
Mailings allow you to provide your recipients with information. But they also have another effect. They convey security. You can continue to send newsletters, but adapt the content, where necessary, to the current situation.
Besides, use factual company information mailings to inform you how you can be reached soon, how projects will be handled, and also stress that things will continue to run as usual if nothing has changed. Pay attention to a positive address and increase trust by showing how you, as a company, react to the circumstances in these times.
Content optimization creates security and offers new offers.
In times like these, new doors are also opening up for content formats. Crisis-oriented, open, and transparent communication is particularly important now. Now and for the time after the crisis.
At the moment, customers primarily want to know what changes are taking place, what they can expect from your company in the future, and how things will continue. All of this primarily transports textual content. But it does more than just convey objective information. It can now also convey security and create trust. This is exactly the key to solid customer relationships.
But now there is also the chance to offer new content formats. (Working) life is happening online and at home. Companies can now expand their online offering. Live videos are perfect for an expert chat on various topics. Online training courses give your customers the chance to be trained by you in the home office.
There are many options for content. Whether as a new content format, as crisis communication, or on various channels such as social media, Google Ads, and your website. Textual content conveys factual information and security and continues to generate leads. Different content formats ensure that your company is and remains present.
All content forms must be adapted to the current situation. Only in this way is it credible and fits the requirements of your target group.
Conclusion – Affiliate Marketing in Corona Times
Right now, it makes sense for B2Bs to adapt their own measures in B2B affiliate marketing to the current situation. Be it in crisis communication via various channels, in lead generation, or through new online offers. This pays off in the long term after the crisis and opens new doors for B2B companies and customers alike.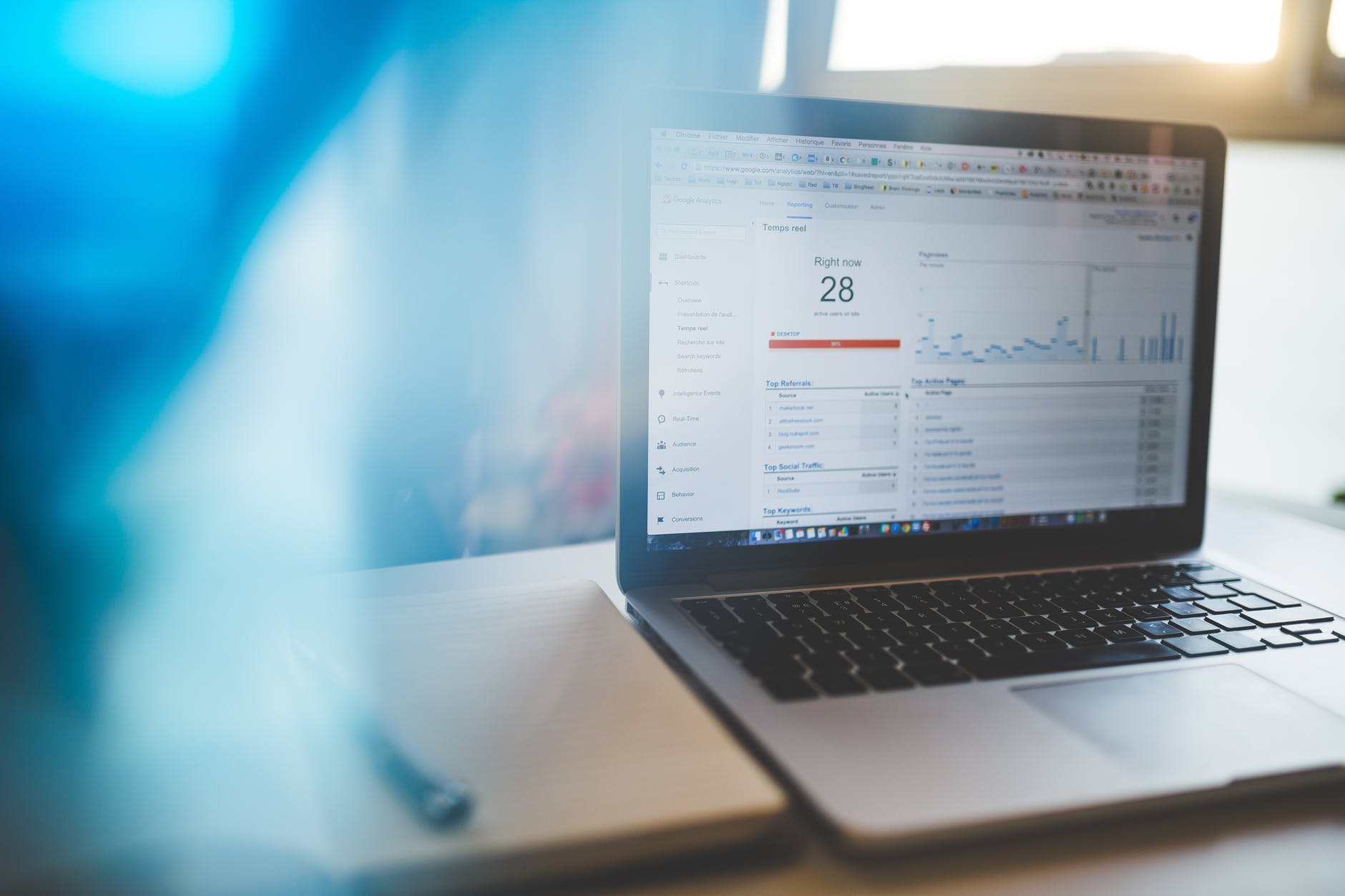 Unfortunately, confidence in marketing leaves something to be desired. Year after year, in the poll of the market research firm GfK, marketers end up in the bottom echelons regarding the trust people have in professional groups. Many organizations feed this result with their practices.
Food watchdog Foodwatch has even created its own Wheel of Five variants for this purpose, namely that of deception. Number 1 is 'nonsense marketing'. It often goes further than deception, such as deliberately avoiding agreements.
For example, some food companies evade advertising agreements about unhealthy food targeting children by petting them in with computer games. But adults too fall prey to misleading affiliate marketing. Think of customers who are persuaded to purchase complex financial products that they do not understand and of which they cannot foresee the consequences.
Is fair affiliate marketing – an illusion?
In many of these cases, affiliate marketing is still mainly seen as an instrument to make a product or service known to communicate to stimulate sales. It is not without reason that affiliate marketing evokes the association with advertising and sales in many people. Although we all know that this is too limited a conception of marketing, it does color the image.
The examples cited make critics wonder whether fair affiliate marketing is an illusion. In many cases, affiliate marketing is also aimed at the short term, and its effects are not or insufficiently demonstrated. Related to this, the marketing function appears to be relatively limited at the top of organizations.
The marketer threatens to end up in a vicious circle: because he adds too little value, he is seen as less valuable, which reduces his impact and allows him to add less value. And voilà, the critics are right: affiliate marketing has little or no value. Even reputable companies with a lot of marketing expertise fall into this trap.
Think Starbucks. Until 2007 a very successful company and very popular among investors. Until it went wrong. Starbucks had become more and more a sales-driven organization in order to please the investors. This resulted in "over-marketing," whereby the primary focus on the customer was lost, as well as the value that Starbucks initially wanted to offer it: a nice cup of coffee in a pleasant environment. Coffee making was no longer traditional but automated. And the place where it was consumed was more a shop aimed at selling all kinds of stuff than a pleasant meeting space. The magic was gone, and customers turned their backs on the company.
Only after Howard Schultz returned the company to the focus with which it had grown big was that success returned. The Starbucks case illustrates that too narrow a view of affiliate marketing — focusing more on communication and sales than offering and realizing value — leaves the long-term value of affiliate marketing untapped. Opportunities are missed. Even after initial success, as we saw at Starbucks.
As a result, affiliate marketing doesn't matter. 
That is why it is important for marketers and those affected by affiliate marketing — whether as consumers or as stakeholders — to understand how marketing has value. What does that value mean, for whom, and how can it be realized? As we saw at Starbucks. As a result, marketing doesn't matter.
Value to all stakeholders
Consumers pay a fair price for 'real food', and suppliers receive fair compensation. No price pressure and the associated "squeezing" of the chain. This vision, which goes beyond value for the customer and the own organization, is in line with the increasing importance of systems thinking. After all, value is increasingly created in and through a network of stakeholders.
It is not without reason that the authoritative institute American Marketing Association  defines marketing as:
Activity, set of institutions, and processes for creating, communicating, delivering, and exchanging offerings that have value for customers, clients, partners, and society at large. 
Marketing today creates and realizes demonstrable value for all its stakeholders. It does this in close collaboration with all parties, internal and external, that are necessary for this.
Companies such as Home Depot in the United States and Woolworths in South Africa set explicit goals that they want to achieve among their stakeholders and report annually on their progress towards achieving them. The value that Starbucks delivers to customers cannot be without an eye for supplier, shareholder, and employee.
Thus, the focus of affiliate marketing has broadened considerably, and the marketing function is no longer limited to a single department. That department can indeed steer value creation and value realization, but the underlying processes' actual implementation affects all those involved. Therefore, affiliate marketing has become too important to be left to the marketer alone but must be done together with that marketer.
This requires the marketer and organization to transcend the level of flat marketing, as demonstrated by the examples as mentioned earlier. And the short-term focus must be exchanged for a longer-term vision on value creation and value realization for all stakeholders.
Marketers, therefore, have an important role to play, and that role is changing dramatically.
Affiliate marketing as a director of value
Increasingly, the product or service as a "carrier" of customer experience is central. The product or service itself is only part of that total customer experience. Starbucks understood this all too well when it saw its customers leave in droves after the customer experience was increasingly reduced to a transaction. 
Think of Hilti, which was able to innovate the sale of construction equipment by introducing subscription contracts whereby the professional customer has the latest equipment available at a fixed cost, together with Hilti's support.
Or in healthcare, where Jan van Bodegom founded the Alexander Monro hospital, which is specialized in breast cancer, based on the needs and experiences of patients.
In these cases, the role of affiliate marketing changes from a consumer-oriented provider of products or services to that of a facilitator of co-creation of customer value. Value is defined based on the intended experience of the customer, and the account is taken of value realization for all interested parties. All parties in the system play an important role.
That is why the marketer must know well, which goals the parties involved are pursuing and evaluate the extent to which these are achieved. To this end, affiliate marketing should have a broader perspective than just a focus on the customer.
Then her role can also be broader. In that case, affiliate marketing is no longer a department that operates fairly isolated from other functions and the top of the organization, but a function that directs the value process (creation and realization) between organization and environment. 
Affiliate marketing is the pivot in the internal web of business functions and the external web of stakeholders and knowledge providers. The logic of value creation and value realization is the basis for the efficient and effective management of these networks.
The marketer continuously monitors this logic and plays a leading role in it. That is to say that he or she others, internal and external, stimulates, motivates and mobilizes with a view of this process and, where necessary, makes adjustments to achieve the goal of customers, organization, shareholders, and stakeholders.
In this way, it is monitored that activities goal-oriented, for whom these goals are pursued, and the extent to which the organization is on track to realize them. 
This requires a business model that makes the logic of value creation and value realization very transparent. And that is precisely what marketing has an important contribution to make.
Empower marketing at the top
Research shows that an influential marketing department is a good news because it improves business performance. However, the influence of affiliate marketing still focuses mainly on the domain that we traditionally attribute to marketing: target group choice, positioning and communication, and maintaining the customer relationship.
Nothing wrong with that in itself, but as I said before, that is no longer enough today. Markets are changing too quickly for this, and a number of developments are occurring, including in the technological, social, and cultural fields, which require modern affiliate marketing to take on a new role.
Faced with a new reality, marketing must develop new skills that are more diverse and flexible than before and extend beyond the mere marketing function.
For example, organizations must be increasingly able to deal with complex (big) data, respond to heterogeneous customer requirements, understand and serve complex customer journeys, orchestrate unique customer experiences, monitor and satisfy changing customer needs, anticipate new competitors and offer innovative solutions.
This requires quick learning and application of knowledge from sometimes completely new angles.
The field of marketing is, therefore, broadening. After all, the customer can enter the organization in many ways and create value with the organization, whether or not in collaboration with its partners. A marketing function that is mainly concerned with communication and sales is missing the boat. Especially when the more strategic aspects of marketing are not or insufficiently covered at the top level.
Ironically, the marketing function has slipped further and further into the organization, while the need for marketing thinking at the top of the organization has only increased. Without a strategic vision on marketing, it cannot fulfill its role in the value creation and value realization process. This is a far cry from the traditional marketing department that mainly deals with marketing tactics.
Modern organizations are embracing marketing as a function that helps guide value creation for its customers and stakeholders and enables it to demonstrate its success in doing so.
Modern marketing creates value in a way that is accountable, sustainable, and desirable. In many cases, it will not be assigned this role of its own accord, on the contrary. Marketers will have to fight to play that role.
For the sake of their organizations and stakeholders and for themselves. Because if they don't do it, their position will only come under more pressure, and marketing will eventually become a really dirty word. And that comes at the expense of everyone.