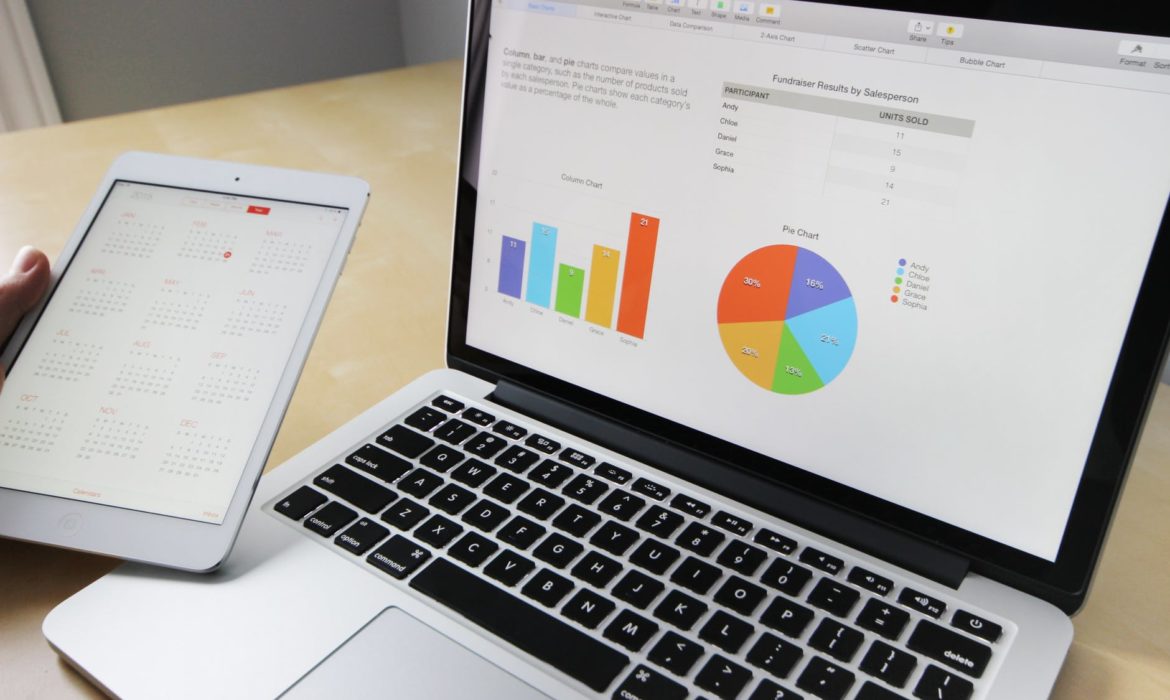 The new lead forms extension in Google Ads is a useful addition for B2B companies. What about lead generation options now? This blog describes how to lead gen-forms work on Facebook, LinkedIn, and Google. There are advantages and disadvantages to each channel, and we will discuss a few useful tips—the basics about lead forms.
Is it essential for your B2B company to generate as many leads as possible? With lead gen forms, you involve potential customers in the company, for example, by offering them a free whitepaper or demo after filling in contact details. This is particularly interesting for B2B companies that do not sell tangible products and who put personal contact with the customer first. Lead forms are applicable in three phases of the marketing funnel: awareness, consideration, and action.
Lead forms on social media
Facebook and LinkedIn offer opportunities to collect leads through paid advertisements. You do this via – you guessed it – lead forms. Users click a button in the ad, such as 'sign up now' or 'download for free.'
Subsequently, data must be entered. The administrator will request that of the advertisement (that is you). As soon as the user clicks on send, you will receive their contact details and thus have a lead.
Both social media channels have advantages and disadvantages. The difference is mainly in the target groups.
Facebook allows the advertiser to choose from a wide variety of targeting options based on interests and behavior, for example. LinkedIn also has those options, but mainly focuses on the business information that the user has entered on his page. Think of data such as the job title, industry, company name, and company size.
LinkedIn is, therefore, often a more suitable platform for acquiring B2B leads. Facebook is more suitable for target groups outside of that. That does not mean that LinkedIn is always more convenient for B2B companies. After all, your target group can easily be found on Facebook.
"Cost per click is usually cheaper on Facebook than LinkedIn."
Both Facebook and LinkedIn automatically complete users' data so that only two clicks are required to submit a lead form. This allows you to generate many leads potentially.
Not unimportantly, the cost per click is usually cheaper on Facebook compared to LinkedIn.
Lead form extensions in Google Ads
Recently, Google Ads also offers the possibility to add lead forms as extensions to a campaign or ad group. This feature is in beta at the time of writing and not yet available in all accounts.
The lead form extension in Google Ads consists of three parts: a call-to-action, a page with contact details to be completed, and a thank you page. You can determine which information the user must enter. You can also design the form to your liking by adding a background image and descriptions.
Three tips for lead forms
You now know where to use lead forms, but what should they look like? Three best practices:
1. Could you keep it simple? Only ask for really relevant information. Lead forms with two or three fields are most often completed.
"Only ask for information that is relevant."
2. Clarify what happens after each click. What added value does it offer for a user if he presses the 'register' button? What does that person get in exchange for their contact details? And what happens once this data is sent? Make this clear. Use the thank you page to tell when leads hear from your company.
3. Always emphasize what value the form provides. Free registration without any obligation is very inviting. If you offer free content downloads, use the 'download now' call to action on the thank you page with a direct link to the content.
Link new leads with a CRM
You can manually download lists of leads from social media and Google as individual CSV files. However, this is time-consuming and time-consuming, because double entry is created. It is more convenient to link the lead campaigns and the CRM of the company. This way, you receive and view all new leads in one place.
First, check whether the platform where you are advertising supports the CRM. Google and Facebook support best-known b2b CRM systems. LinkedIn supports the following integrations: Linkedin.com/help
Lead Forms In Affiliate Marketing – Conclusion
With the rollout of lead forms on Google, the opportunities for B2B marketers to bring in leads are growing. 
You can start experimenting using the tips in this article. Are you already using lead forms, or are you planning to? And how are you going to apply them?